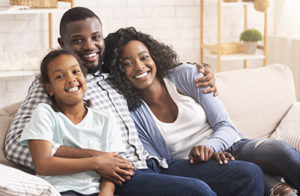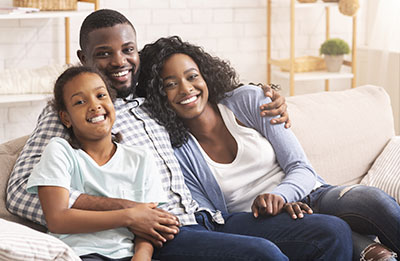 What makes a dental office extraordinary? At Lovett Dental Beaumont, we believe that it starts with the office staff. We understand that visiting the dentist is not most people's favorite activity. We offer friendly, flexible scheduling and a spotless dental office for our patients.
Our Philosophy
Lovett Dental Beaumont offers high-quality services at competitive prices. We believe everyone in Beaumont should have access to professional dental services. We offer both essential and cosmetic dental services, including:
The overall goal for our staff members and dentists is to provide a pleasant experience. For us, this means treating you with the utmost care and the respect that you deserve. You shouldn't feel stressed about going to the dentist. For that reason, we strive to make the entire process enjoyable.
At Lovett Dental, we also strive to make sure that our dental services are affordable. After all, we believe that everyone should have access to reliable dental care. In order to achieve this goal, we work with several health insurance providers. The more insurance companies we work with, the more people we can help.
What if you don't have any insurance? Instead, you can join our membership plan to get discounts on your dental work. With the membership, you can save up to 35% on dental procedures with our dental insurance verification. It even includes X-rays and teeth cleanings at no additional cost. Flexible payment plans, easy scheduling, and sedation dentistry will transform your idea of the dentist.
Find Out More About Lovett Dental Beaumont
We know that one reason people don't go to the dentist is that they can't fit it into their schedules. This is an even bigger issue the first time that they visit a dentist. At Lovett Dental, however, we strive to help you save time with online patient forms.
You can fill out these forms before your appointment so that you don't have to do it when you get here. When you submit the forms, we can enter you into our system before you arrive. With all of the forms out of the way, you'll spend less time at the dental office. However, you're always free to fill out the forms at our office if you're able to arrive a few minutes early.
At Lovett Dental Beaumont, we strive help patients learn more about proper dental hygiene and how to avoid common dental issues. The more that you know about a specific service, the less that you worry about it. At Lovett Dental Beaumont, we provide dental services for people of all ages. We look forward to helping you improve your smile for years to come.
Visit Lovett Dental Beaumont
If you're ready to visit a dental office that rises above the rest, visit Lovett Dental Beaumont. Don't waste your time with dental offices that don't put your needs first. Learn how the right dentist can make all the difference. Reach out to us today to learn more about Lovett Dental Beaumont at 409-924-8100.