Periodontics is the practice of treating the gums. When you have health problems that impact your gums, our certified periodontists at Lovett Dental Beaumont will be here to help.
Gum disease is one of the biggest threats to both your oral and physical health. Today's high sugar diets create a bacteria-rich environment in the mouth that poses a serious threat to our gums and teeth. Periodontal treatment can change how you see your smile. Whether you need help managing gum disease or are seeking to make your smile whiter through cosmetic dentistry, our specialists can help you through even the most serious oral health concerns.
Find a Periodontist Near You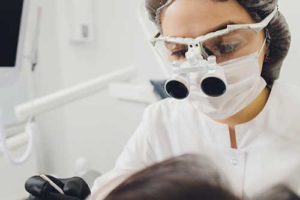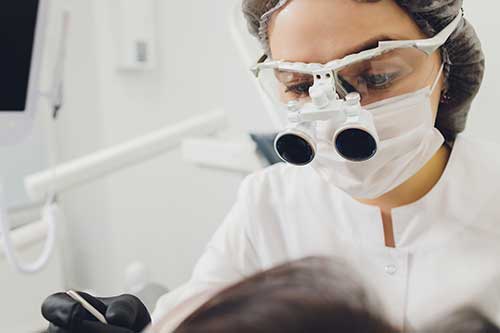 Periodontics takes care of the roots of your teeth and the surrounding gum tissue. This is the core of oral health. If your gums are in bad shape, your teeth will be sure to follow. It's also important to point out that the health of your gums and your teeth are very closely linked.
This is why our specialists work so hard to ensure that your entire mouth is in great shape. When you come in for treatment, we can take care of everything from poor dental health to cosmetic procedures. Here are just a few of the dental services our friendly team of dental experts can offer you:
Osseous surgery
Gum tissue and recession treatment
Crown lengthening
Scaling and root planing
Bone grafts, ridge repair, and other regenerative treatments
Dental implants
And more
Our staff is here to ensure that your smile is better than it's ever been. Here's more about what you should know about our dental treatments.
The Basics of Periodontal Treatment
Here at Lovett Dental Beaumont, we offer the most comprehensive treatment around. Whether you are coming in for basic teeth cleaning or the latest in cosmetic dentistry, we can help to ensure that your smile is everything you've always wanted it to be.
Periodontics allows you to take care of your gums. This is the core of good dental health. Everything from the teeth you have today to any future dental implants is directly rooted in your gums. When your gums are healthy, the rest of your mouth is healthy as well.
There are a few common signs that it's time to visit our dental specialists for treatment. Here are a few things to keep an eye out for.
Gingivitis which often appears as red, swollen gums and bad breath
Loose teeth and sore gums
Severe bad breath, receding gums, and bleeding gums
Those are not only a list of things to keep an eye out for. They are also in order of severity. If your gums are bleeding or your breath can't seem to catch a break, it could be a sign that you need to visit our specialists.
At Lovett Dental Beaumont, we only work with the best names in the industry. Here is what it takes to become one of our dental specialists.
Our Highly Trained Periodontists
All of our dental specialists have spent years in college, earning advanced degrees that shape the specific field they get into. After that, our specialists have to be certified by professional organizations like the American Dental Association to practice dentistry in Texas. If you're ready to get treatment from the best dentists in Beaumont, it's time you got in touch.
Reach Out to Lovett Dental Beaumont
If you are looking for leaders in periodontics in the state of Texas, look no further than Lovett Dental Beaumont. Our highly trained periodontist is here to treat children and adults and ensure that everyone has healthy gums. Contact us today at 409-924-8100 to learn more about periodontal treatment and how our friendly staff can take care of your dental health.