The older we get, the more important it becomes to take care of our teeth. Practicing good dental hygiene at home is a start but often isn't enough. For that reason, it's important to see a general dentist on a regular basis. At Lovett Dental Beaumont, we provide general dentistry services and more for your entire family.
General Dental Services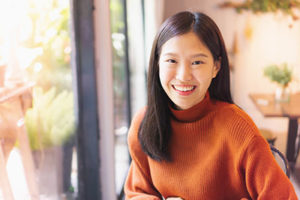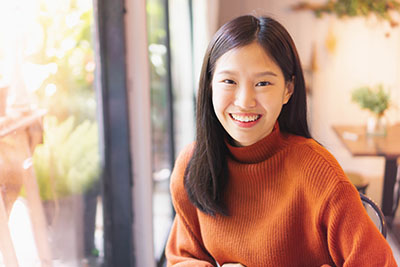 Our main goal at Lovett Dental Beaumont is to protect your teeth against disease, cavities, and other dental hygiene issues. Most people visit a dentist for regular teeth cleaning every six months and general dental services at least once a year. Dentists generally agree that one annual checkup isn't enough. Instead, it's better to visit your dentist twice a year.
Preventive General Dentistry Services
In North America alone, there are over 140,000 practicing dentists. Around 80% of them are general dentists, so they deal with preventive services and treatments. These measures aim to stop diseases in the mouth before they start. Typically, general services include: 
Teeth polishing

Diagnostic X-rays

Oral cancer screening

Plaque and tartar removal

Recommendations for preventive treatments, such as sealants
Keep in mind, however, that preventive services can only go so far. In order to protect your teeth, you must also live a healthy lifestyle. Thankfully, your dentist can talk to you about lifestyle changes and outline a plan that will work for you and your family.
Restorative Dental Services 
While preventive services are a major part of general dental care, there are other aspects well. For example, general dentistry services can provide restorative dental services that repair unhealthy teeth and gums to a healthier state. 
Removing decaying teeth and filling cavities are essential restorative dental services. Others include treatment for dental trauma, which typically involves loosened or broken teeth resulting from physical impact. These services might include dental implants, root canals, orthodontics, and dental braces.
Cosmetic Dental Work
In most cases, a general dentist provides some cosmetic dentistry services alongside restorative and preventative services. Unlike restorative dental services, cosmetic treatments aren't necessary in order to maintain oral and dental health. However, they can give you the dazzling smile that you've always wanted and the confidence to go with it.
Cosmetic dental work includes several dental services, such as veneers and braces. Teeth whitening services typically fall under this category as well. In any case, cosmetic dental work is a great way for people to improve their physical appearance.
Paying for General Dentistry Procedures
When it comes to paying for the cost of dental work, there are many factors to consider. In general, dental offices work with a range of insurance companies. If you have dental insurance, your policy might cover the cost of preventive dental measures. At Lovett Dental Beaumont, we work with leading financial programs, such as CareCredit and Lending Club to help people get the assistance they need. Also, we offer a membership plan to help you save on your overall costs if you don't have insurance.
Explore Lovett Dental Beaumont's General Dental Services
Are you in need of general dentistry in Texas? If so, it's time to reach out to Lovett Dental. We provide unique dental services beyond general treatments. A few of these include:
Pediatric dentistry

Implant-supported dentures
Let us provide the dental services that you need and take control of your dental and oral health. Contact Lovett Dental Beaumont today at 409-924-8100 for more information about our services.