Orthodontia is a specialized area of dentistry that focuses on the alignment of the teeth. Many people think of orthodontics as braces, but this field has become much broader. Alignment issues can impact individuals of all ages, which is why braces aren't just for young people any longer. Our orthodontists at Lovett Dental Beaumont can provide you with the most effective smile-enhancing practices in the field. We provide comprehensive orthodontic services you can trust.
Do You Need Braces?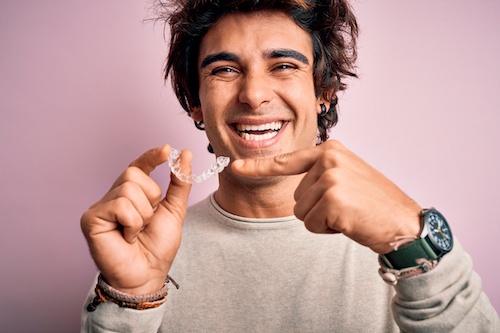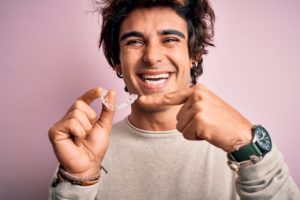 You may not be sure if orthodontia is right for you. If you do not like the alignment of your teeth or your dentist has told you that your son or daughter needs to consider braces and other orthodontic services, we encourage you to set up an appointment with our orthodontist in Beaumont. Some of the conditions we can help you include:
Gapped teeth
Crooked, crowded teeth
Overbites
Underbites
Overlapping teeth
In these situations, we can use dental appliances, often called braces, to properly align the teeth using gentle force overtime. Our team offers several dental services to help protect or restore your oral health.
Adult Orthodontia
While older orthodontics methods did not offer adults much improvement, today, we have methods and technologies that can work for some types of adult problems. However, it is always best not to put off this type of treatment. The sooner you receive it, the more likely you will have a bright smile without the complications.
Options for Orthodontia
We work to ensure you always have the best access to orthodontic services. That means you can come in, learn about the various types of dental braces, and then get the help that is right for you. Here are some of the options we offer:
Traditional Metal Braces: These are still among the most common options because they tend to be lower in cost and effective. Small brackets attach to the teeth, and, over time, we tighten and change them to allow for movement of the teeth.
Clear Braces: Our clear braces typically use a ceramic material. This can be very effective, and it is more aesthetically appealing. You may like this option because you don't have to worry about the way your smile looks.
Clear Aligner Trays: This approach is very different and highly effective. It uses clear trays that are positioned in your mouth and work to adjust your teeth' positioning. You can take this out to properly clean your teeth. This option tends to be the most effective, and it works the fastest as well.
To find out which option may be the best for you, schedule a consultation with our orthodontist at Lovett Dental Beaumont. Let us answer your questions and show you examples of all of the products we offer. That can give you some idea of what to expect.
Ensure Good Dental Health
While orthodontia is a very important service to keep your smile looking great, we also want to ensure your mouth is healthy and ready for this application. To do that, we encourage you to set up a few appointments with our dentists to ensure a beautiful, healthy smile. We may recommend specific services for you based on an initial exam. This may include some of the following services:
Our goal is to ensure you get the very best care possible in a comfortable atmosphere.
Call Lovett Dental Beaumont
If you're seeking to make your smile perfect, put the Lovett Dental Beaumont team to work for you. Our orthodontists use the most advanced and effective options available today. Call 409.230.0393 for an appointment or contact us online today.