Oral surgery can improve your quality of life in countless ways, from pain elimination to oral and physical health improvements. The right team of dental surgeons like ours at Lovett Dental Beaumont can make the process fast, smooth, and as comfortable as possible.
Types of Oral Surgery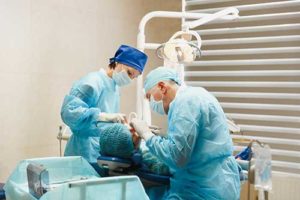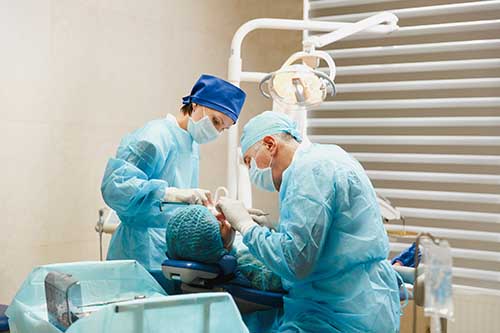 The type of oral surgery you require will depend upon the current state of your teeth. This is true whether you are in search of a cosmetic procedure or more complex surgeries. We offer cosmetic dentistry, including dental veneers, and dental crowns and bridges. Individuals who have more severe dental issues may need nerve repositioning, dentoalveolar surgery, maxillofacial dental implants, or corrective jaw surgery. This requires further surgical specialties.
Keep in mind that some dental surgeries may or may not be a part of your insurance plan. Check about insurance payments and verification with your provider before you make an appointment so that you do not receive an unpleasant surprise once it is all over. It is also important that you prepare for your dental surgery before the appointment approaches.
You can expect that a specialty dental surgeon will do their own exams and X-rays before you can have the surgery. They will also inquire about your medical history to ensure you will not have any reactions to the chosen sedation medication. Most people will have stitches, and others will have to stay in a medical facility for a few days. For many people, if they know what to expect before it begins, it makes the process far less stressful.
Specialty Dental Services at Lovett Dental Beaumont
Lovett Dental Beaumont offers almost all of the dental procedures you can think of. They secure only the best dental professionals in the region. At Lovett Dental Beaumont, we provide services for all ages, including:
You can also seek out preventative care. It is even possible to secure sedation dentistry for those who have a dental phobia or severe anxiety, as well as emergency dental services for after-hours.
Benefits of Dental Surgery
Oral surgery allows you to resolve dental issues at the source rather than mask the problem with temporary solutions. By resolving these dental issues at their core, you will also help to minimize the risk of future issues developing over time. Additionally, you will be in significantly less pain. This helps to improve your quality of life in yet another way.
For individuals who plan to undergo aesthetic procedures, you may leave with a greater sense of self-confidence. Oral surgeries can help to improve your physical health in many ways. This is particularly true if you have a disease or infection of the mouth that can spread to other parts of your body.
Oral Surgery and Traditional Dentistry
The difference between an oral surgeon and a traditional dentist can be somewhat confusing. It is important to note that both dental professionals have enough education and training to be a doctor. However, oral surgeons typically have an additional four to six years of education and residency to be able to specialize in surgical procedures.
Your traditional dentist will typically perform the processes and procedures that are involved in preventative care and routine dental maintenance. These practices help to prevent the need for oral surgeries in the future. If you do require dental surgery, an oral surgeon will likely perform the dental operation.
Contact Lovett Dental Beaumont
Lovett Dental in Beaumont has a team of top-rated dentists and surgeons to meet any of your dental needs. Call our dentistry today at 409-924-8100 to make an appointment and to discuss your options so that you can achieve better oral health.