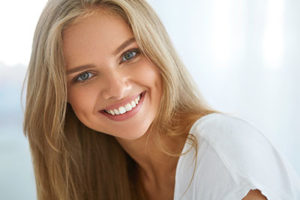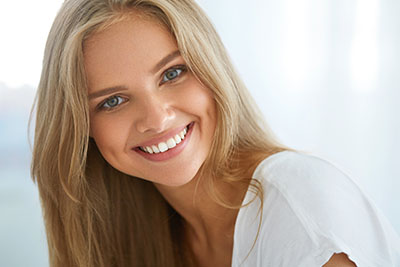 If you're tired of feeling like you have to hide your smile, cosmetic dentistry at Lovett Dental Beaumont can address your concerns and help you feel confident in your appearance. We offer many solutions that provide you with fast, easy, and long-lasting results. You'll be ready for any event when you want to look your best and, in many cases, you can find permanent solutions to troubling oral care issues. At Lovett Dental Beaumont, our treatments can help you get the smile you want for birthdays, anniversaries, weddings, job interviews, and everyday life. With a youthful-looking smile, you'll experience a whole new level of confidence.
Our services for cosmetic dentistry include the following options:
Teeth whitening services

Dental bonding

Dental implants

Dental braces

Dental veneers
The Permanent Cosmetic Dentistry Solution
One of the most popular cosmetic services that we offer to our patients in Beaumont, Texas, is dental implants. With implants, you'll be able to smile without having to worry about any missing teeth. They're sturdy and offer a fast and effective solution that will last for many years to come. Most implants offer a permanent solution that look and feel like natural teeth. You can talk, sing, and chew without worry. Dental implants are an alternative to dentures that many people prize for their natural look and comfortable feel. Implants can provide you with a younger-looking smile due to their restorative effects on your mouth's structure. With little to no maintenance, they're a smart choice for many patients.
Top Cosmetic Dentists in Beaumont
Teeth whitening procedures are other services that can produce a dramatic effect. With no downtime and fast results, it's not surprising that it's another popular cosmetic request by our patients. We do in-office whitening with a method known as chairside bleaching. The dentist safeguards your mouth and then applies a gel that bleaches your teeth for an immediate effect. At-home bleaching options that beat any drugstore option are also available, and our dentist can make you a set of custom trays. It's a great option for an upcoming event when you want to show off a bright smile. Options are available for those with sensitive teeth, and the ADA approves of bleaching as an effective procedure to remove staining.
Cosmetic Dentistry to Revive Your Smile
Dental veneers or porcelain veneers offer a way to provide a dramatic change to the appearance of your teeth. They cover the fronts of your teeth to close gaps, fill in cracks, erase chips and address many other imperfections. With natural-appearing materials, a dentist can fashion your smile to look as perfect as possible. You won't need to take dentures on and off to get the look you desire. The porcelain material option provides great resistance for stains and excellent longevity. Veneers are also effective for creating a more youthful appearance by shaping the mouth to its correct form. It's a fast, easy, and effortless way to achieve a movie-star quality smile that you'll be proud of showing.
Cosmetic Dentistry Options for Children, Teens, and Adults
Lovett Dental offers dental braces as part of our cosmetic dentistry services in Beaumont, Texas. Braces align the teeth with metal, ceramic or plastic materials that move the teeth to their correct positions. Metal braces are the most common. Clear aligners offer a discreet method of correcting dental imperfections. Teeth that have overcrowding, overbites, gaps, and more are all easily taken care of with braces. A wealth of information regarding dental braces is available on the ADA's Mouth Healthy website. 
At Lovett Dental Beaumont, we can help you explore great ways to enhance your smile with options that fit your needs and your budget. We offer a consultation that can show you exactly how we can transform your smile from dull to dazzling. Call Lovett Dental Beaumont at 409-924-8100 to set up your cosmetic dental consultation.