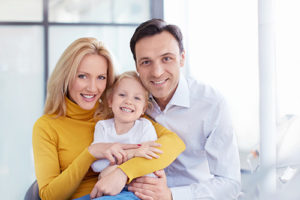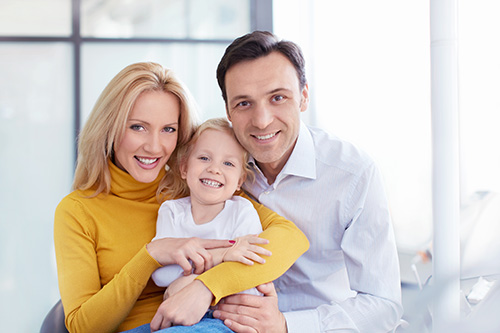 Finding the time to make and keep dental appointments can be a challenge. When you have an entire family to manage and schedule, it can seem even more daunting. This is why it's so important to find a family dentist that can grow with your family. If you're looking for a family dental practice that will serve all your needs, then look no farther than Lovett Dental Beaumont. From general to specialist services, our top-notch trained, board-certified dentists and specialists are here to help maintain your dental health and beautiful smile.
We can provide general dental services serving small children, adolescents, young adults, adults, and seniors. No matter what you need, you'll find our team compassionate and thorough, making the dental experience pleasant and easy.
A Family Dentist You Can Count On
Our practice at Lovett Dental Beaumont has served local residents for years with multidisciplinary family dentistry services. As an individual grows, their oral health needs change. By having a reliable dentist like that at Lovett Dental Beaumont, individuals can make sure all their needs are met. Further, families can rest assured their dentist understands their needs and develop a rapport. This is crucial when children and young people come to the dentist. Establishing a familiar, trusting relationship with a dentist at a young age greatly lowers the risk of dental issues in the future.
Our team offers general dental services like:
We also provide cosmetic and specialty procedures such as:
Thus, no matter what your needs are now or what issues may arise, your Lovett Dental Beaumont dentist can make sure your family is covered.
When Should I See a Dentist?
Dental care should be part of your yearly health maintenance routine. Positive oral health is part of good overall health and wellness. For most people, twice a year is common unless they have orthodontic braces or are under a treatment plan for something else. Having a great connection to a family dentistry practice ensures your family can schedule appointments at one time without going to multiple places. Another reason this is so important – when your family has an active relationship with your dental team, they understand your family's history and can address problems before they occur.
Specialty Care With a Smile
Our family dentistry practice offers six (6) forms of specialty care:
Kids' dentists: Creating great dental habits early on is key. Our pediatric dentistry specialist supports children's unique needs, ensuring their oral health remains a top priority. From six months to age 18, we are there to address their needs every step of the way.
Orthodontists: We assist with corrective conditions of the teeth or jawline using orthodontic braces. From children to adults, our services contour treatment plans to achieve the perfect smile.
Periodontist: Gum disease is more common in children to adults than you may think. Our board-certified periodontists help with the diagnosis and treatment of symptoms compromising your oral health.
Maxillofacial surgeon: Our board-certified surgeon addresses surgery needed on the face and jaws.
Endodontist: Our endodontist helps ease tooth pain and dental discomfort, ensuring you can function in day-to-day activities. If you need a root canal or dental implant, our endodontist can diagnose and treat your problems.
Cosmetic Dentistry At Lovett Dental Beaumont
We specialize in effective cosmetic dentistry that makes a difference. Our team can handle every need, from oral surgery to dental implants, orthodontic and periodontic treatment, or root canal therapy. Most people seek cosmetic dentistry to handle inlays and onlays, composite dental bonding, dental veneers, dental implants, or teeth whitening. Whatever you may need, we can accommodate you and your family at one of our Houston offices.
Emergency Dentists On Call
Going through a dental emergency is not fun. From cracked teeth to severe tooth pain, there are instances where waiting for a dental appointment won't do. We see our patients as soon as we can to address the issue and make sure no additional underlying issues can get out of hand. Our on-call emergency dentists can help with the following issues:
Problems with braces
Swelling in the mouth
Toothaches
Broken or lost fillings or crowns
Bitten tongue or lips
Burning in the roof of the mouth
Teeth that have been knocked out
Oral emergencies occur more often than people know. The family dentistry team at Lovett Dental Beaumont is ready and able to help with a simple phone call.
Contact Lovett Dental Beaumont Today to Learn More
For more information, schedule a consultation, or set an appointment for family dentistry at Lovett Dental Beaumont, call 409-924-8100 today!